We've been building trust since 1952.
Tufan Group went into operation in Fethiye district of Mugla province in year 1952 in the fields of textile and jewellery, which were the very first enterprises of the company. Having made a distinguished name for itself in the region in a short span of time, owing to its achievements in the fields of textile and jewellery, Tufan Group has extended its experience and know-how with investments in the construction and real estate sectors in year 1982, after having adopted trustworthy and honest trading as a principle.
Tufan Group is one of the biggest construction companies in the region, producing quality dwellings; the company has completed the construction of more than 700 properties up to the present in the construction field, which is the flagship sector of the company. It has successfully undertaken and accomplished projects of tailor-made dwellings, villas, various hotels and workplaces in regions such as Fethiye, Ölüdeniz, Ovacık, Çalış, Üzümlü and Göcek. Tufanlar Construction Company shapes its ongoing projects by way of topping up its past experiences and know-how with the contemporary building practices of today.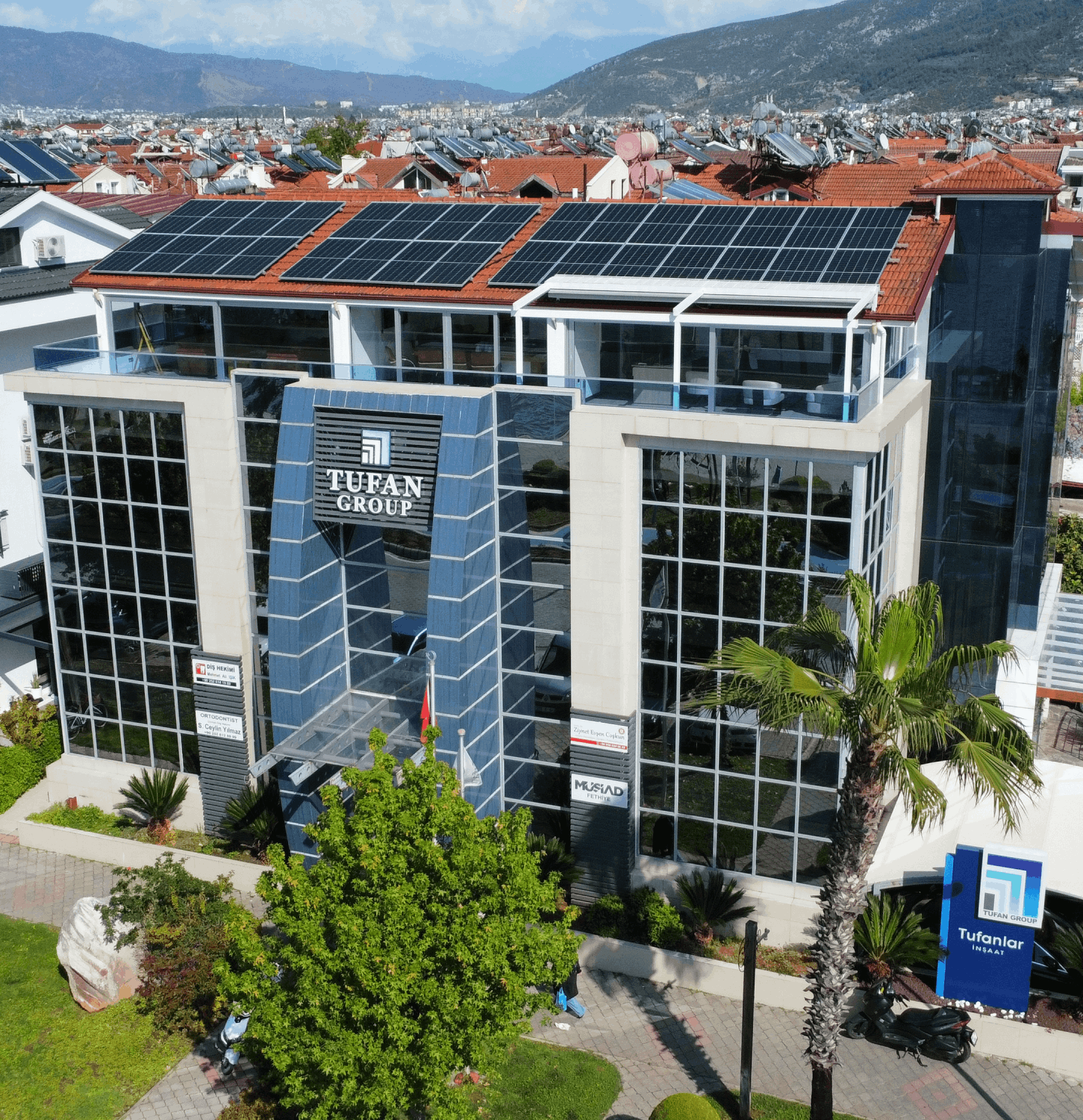 We continue to be the pioneer of the region in different sectors.
Tufan Group, having covered significant ground towards the institutionalisation process, is one of the outstanding milestones of the regional economy with its activities in the fields of Construction, Real Estate, Jewellery, Gas Station and Exchange Offices, which the company has already incorporated within its body, and with its employment volume of over 100 people.
With the strength it derives from its long-standing background, Tufan Group continues to provide services through preserving its notion of work which the company has built on the principles of focussing, innovativeness, trust and honesty.